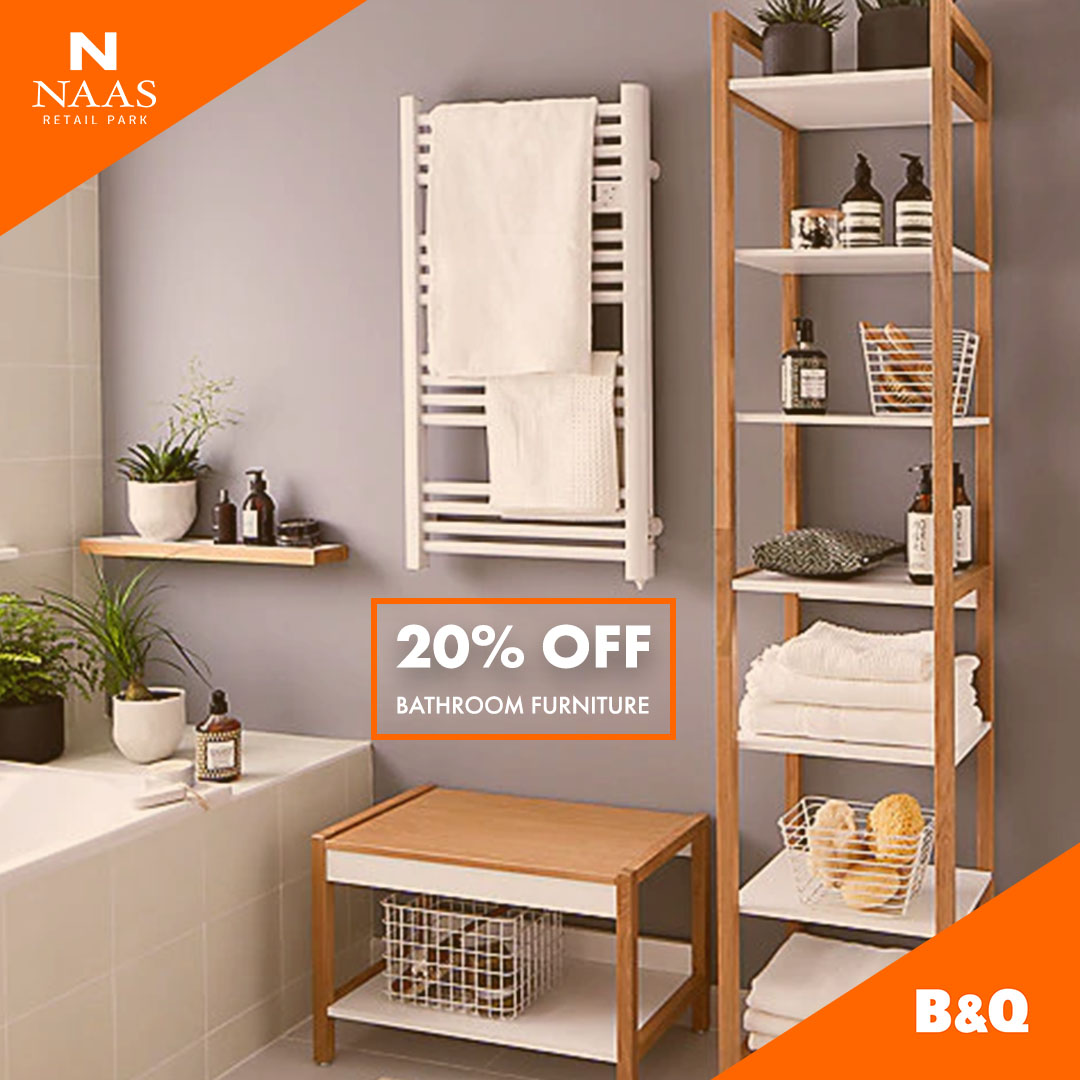 Bathroom furniture & cabinets are a great way to bring personality and flair to your space when creating your dream bathroom. Shop with us today and get 20% off all bathroom furniture & cabintes in B&Q store at Naas Retail Park.
Shop online here and discover our wide range of products to make your bathroom goals become a reality. Bathroom furniture for sinks an toilets, wall mounted and freestanding storage units, wall cabinets, and more.
Guarantees up to 10 years when you shop B&Q for your bathroom furniture & cabinets. Visit us today and remember to like our Facebook page and follow us on Instagram for upcoming events and promotions.