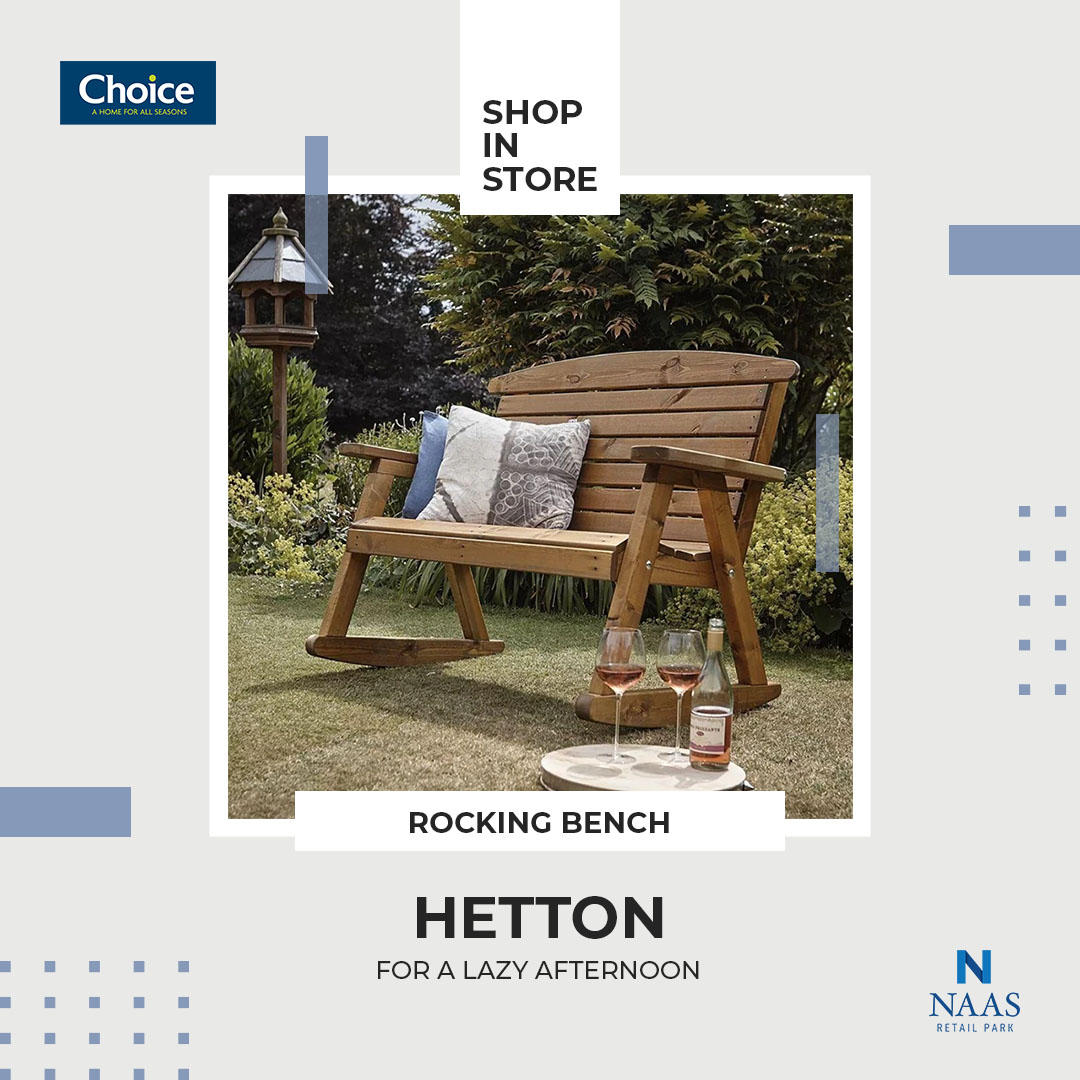 Our Hetton Rocking Bench from Choice – A Home For All Seasons store at Naas Retail Park is perfect for a lazy afternoon in the garden.
With its large practical arms, you can place a drink beside you, sit back and relax in the sunshine.
Visit and discover more in-store or shop online here.
Don't forget to Like our Facebook page and follow us on Instagram for Upcoming events.