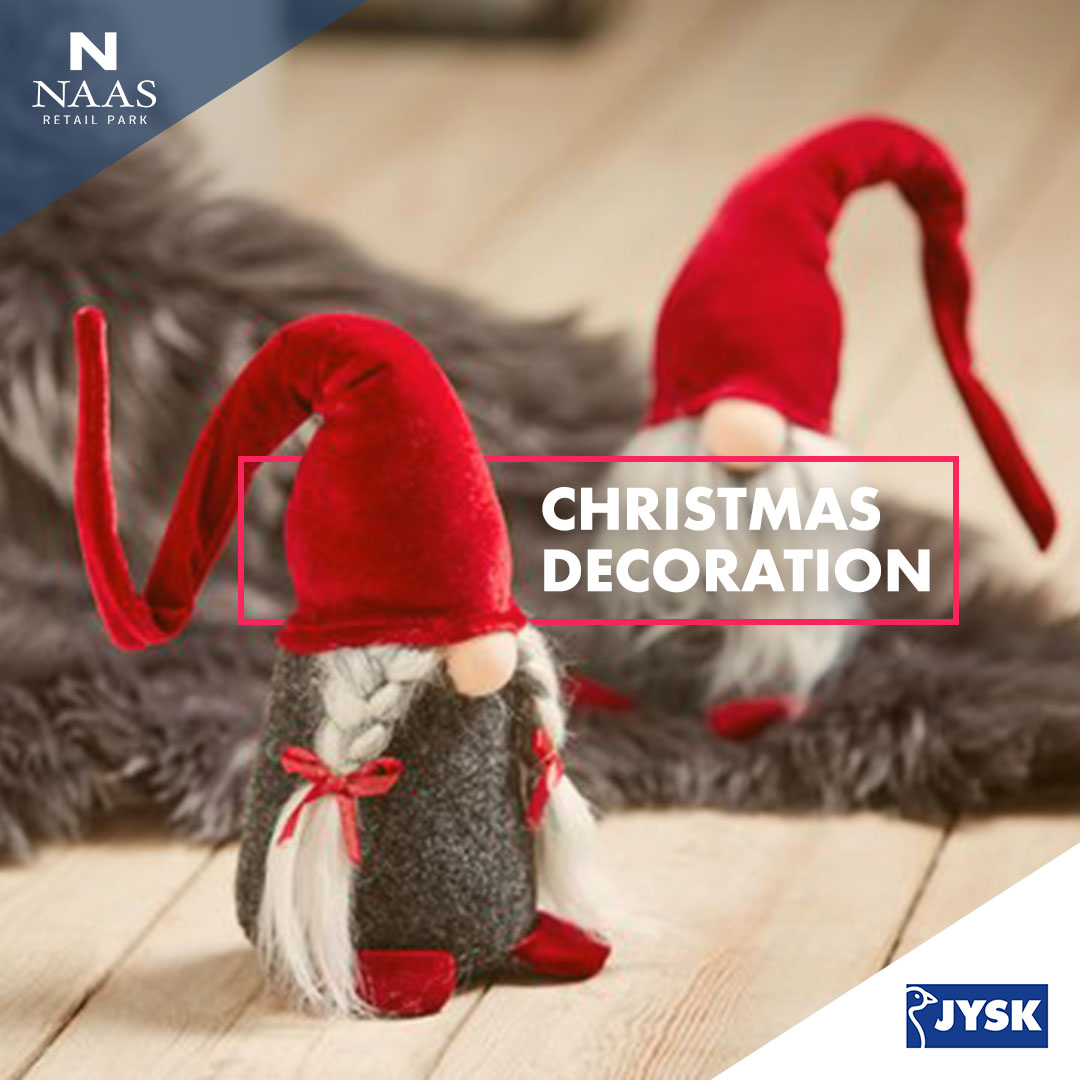 At JYSK in the Naas Retail Park we have everything you need for a magical Christmas. From indoor and outdoor lighting, candles and candlesticks for those dark and cosy evenings. To Christmas tree decorations, Christmas baubles and accessories for your home to get you into the Christmas spirit.
Our store is currently closed but open for Click & Collect, so you can place your Christmas decoration order here and collect it in our store.
Don't forget to like our Facebook Page to stay tuned for upcoming event and follow us on Instagram for further promotions.