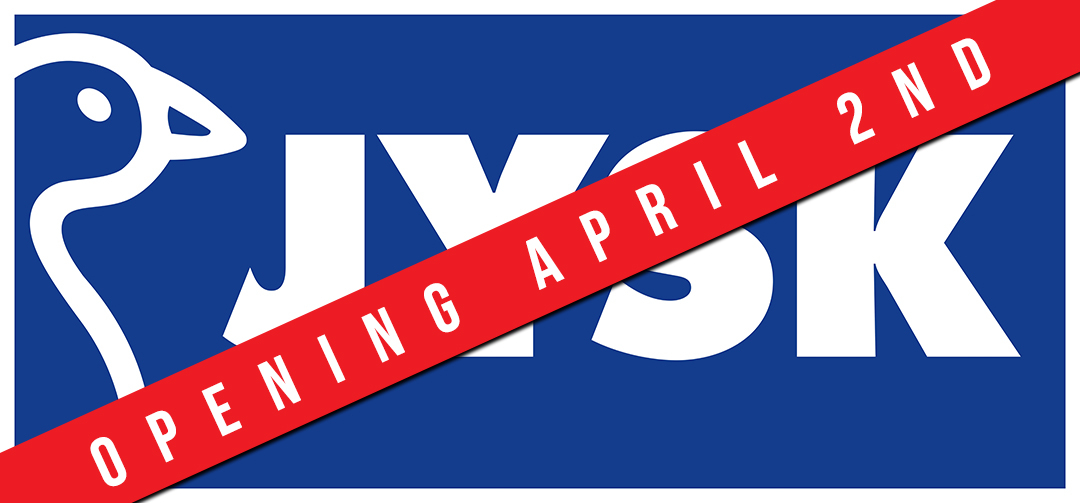 Danish global home retail brand, JYSK, will open 15 stores across Ireland in the next two years, creating more than 200 jobs. Founded in Denmark in 1979 by Lars Larsen, over the past four decades JYSK has expanded to 51 countries with more than 2,700 stores worldwide employing 23,000 people. The first Irish store will open in Naas Retail Park, Co. Kildare in April 2019, with two further stores opening in Drogheda, Co. Louth and Navan, Co. Meath in May, and a fourth store in Portlaoise, Co. Laois opening during summer 2019.
Today, JYSK looks to fill deputy store manager and sales assistant positions for its first four retail stores in Naas, Navan, Drogheda and Portlaoise. There are full time and part time positions available and interested applicants can apply via https://job.jysk.ie/. JYSK Group is known for its rapid expansion plans on entering a new market, and with this comes a robust employment strategy, which includes bonuses and many opportunities for career progression. JYSK will open an Irish head office in Dublin early in 2019 and will also fill approximately 10 roles in sales, marketing, human resources and finance over the next two years.
The Irish JYSK team will include Roni Tuominen, head of retail, and Jennifer Johnston, sales and marketing manager. As head of retail for JYSK in Ireland, Roni will build and create the Irish organisation. Roni's expertise is built from nearly two decades' experience in the retail sector in Finland, both at JYSK and retail chain, Clas Ohlson. Jennifer Johnston joins JYSK having previously spent time at eir, Snickers Workwear, and photography business, 3XM.
Commenting on the opening of JYSK in Ireland, Roni Tuominen, head of retail, said: 'Ireland is a very important market for us, given the prominent position the retail industry holds in the country for employment and the economy. As a company, we focus on entering a new market each year, and we are excited that 2019 is the year we bring our brand to Ireland. We will open here with our latest concept stores and deliver exceptional quality products at great prices to Irish consumers.'
JYSK offers an extensive range of products for the home, from the bedroom to the garden, and at great prices. JYSK's Scandinavian design ethic and stylish approach to interiors has made the brand known and loved across the world. The brand has also enjoyed a world-wide reputation for expertise and knowledge in sleeping culture, which continues to this day, offering everything from mattresses to frames and bases.
The first JYSK store will open in Ireland in Jigginstown, Naas, Co. Kildare in early April, 2019. Customers will be able to shop online in Ireland from Monday, 15th April 2019. For further information on JYSK, please visit www.jysk.com or join the conversation on Facebook